NEW Hemel Talk Episode - Electric Umbrella
For our first Hemel Talk episode of 2023, our host Sophie Sulehria visited The Marlowes' resident charity, Electric Umbrella.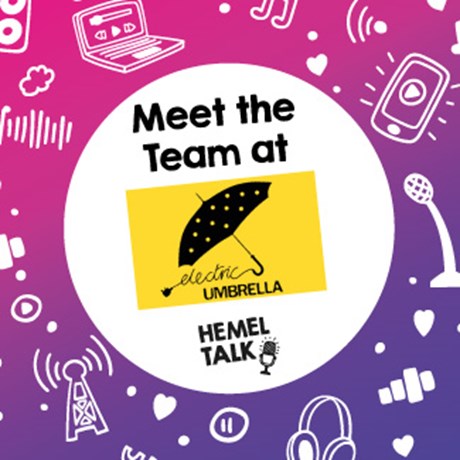 The charity prides itself on creative live music and interacting experiences for learning disabled people, and challenging people to think differently about those that are different from them.
In the episode, Sophie speaks to Tom Billington, Musician and CEO of the charity, to find out more about its origins and how the news spread so rapidly during the COVID lockdowns. Music proved to be a great way to bring people together and get creative, and could be run over Zoom to include endless numbers of participants.
Electric Umbrella's 'emporium' is truly one that has to be experienced in person, and is located in the heart of The Marlowes Shopping Centre. The emporium is a hub for live music sessions, a shop for pre-loved instruments, and a workshop for instruments that can no longer be played.
Find out more on this episode of Hemel Talk!
Listen now:
🎧 Spotify