Here at The Marlowes we always work hard to give you the best shopping experience. Our helpful team are on hand to give you any assistance you may require and our specially trained Guest Services team are always nearby to answer your queries. We'll help you locate lost property, assist you with photocopying or to purchase a parking season ticket. For further assistance, you can also visit the Management Office located on the Management level accessible via the lifts near New Look.
---
Gift Card
We are currently not selling Gift Cards, but they are still accepted in stores. Please visit Guest Services for any queries. 
Job Vacancies
From time to time jobs are available in stores and within Mall Management in The Marlowes. Please visit the job vacancy pages on this website for current vacancy details.
Lost Property
If you have misplaced or found any items simply report the items to one of the assistants at Guest Services. Or alternatively, please call: 01442 413815.
Please note Guest Services is open 7 days a week, but closes daily from 12.30-1.30pm. 
Taxis
If you require assistance in calling a taxi, just go to Guest Services and we will call one for you.
Local information
Looking for somewhere to entertain the children? Would like to catch a film? Our Guest Services team can help you with any around town queries that you may have.
WorldHost Recognition
The Marlowes has gained national recognition for its outstanding customer service after being awarded WorldHost Recognised Business status.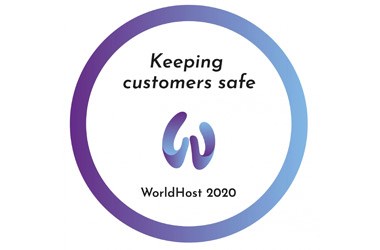 Guest Services is located in Centre Court, next to our play area. You can find the management office on the second floor, accessed from the lifts opposite Sports Direct. 
---
---