Hemel Talk Episode - DENS Revisited
In the latest episode of The Marlowes Shopping Centre's podcast, Hemel Talk, host Sophie Sulehria revisits The Marlowes' chosen charity DENS one year since the very first episode.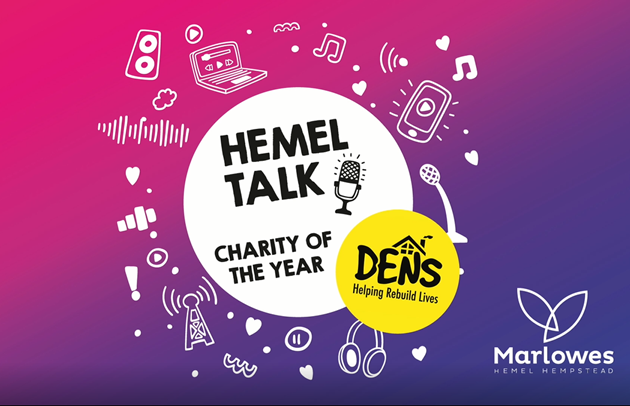 This time, Sophie headed to DENS' residential area, The Elms, for a tour of the 44 bedroom accommodation used to house some of the homeless community in Hemel Hempstead. The Elms opened in 2016 and sees several hundred people pass through it on an annual basis.
Find out more: