Brand New Guest Facilities Now Open
Our brand new facilities are now open including improved toilets, parent and child facilities and children's play area, and just some of the exciting changes to Marlowes.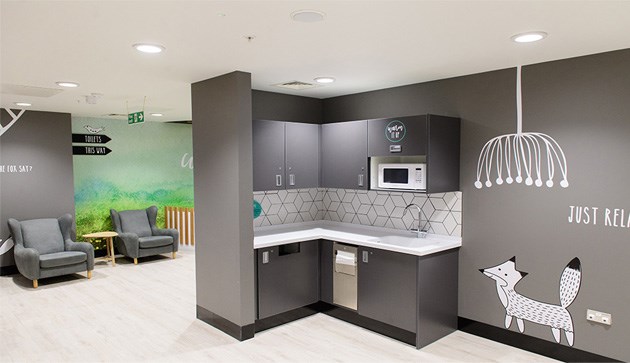 Our brand new family area and toilets make it significantly easier for those with children to manage their time and needs when visiting The Marlowes. A new play area for children has been created along with larger changing areas, training toilets and a safe, private place for mothers to breastfeed. A fresh and exciting design was introduced which ties into the area's surrounding woodland.
The facility is dedicated to providing ease of access and offers a comfortable experience for mothers, with all the facilities needed to look after younger children and babies. With dedicated private feeding areas and a separate play area for younger children, parents no longer need to worry about finding a distraction for their other kids. Also available is a prep/kitchen area, height adjustable facilities and plenty of comfortable seating to simply take a moment to relax.
Plus our accessible facilities have also had an upgrade now meeting the Changing Places standard, featuring a height adjustable adult-sized changing bench, hoist system, a non-slip floor and screen to promote privacy. Please note this facility does require a RADAR key, should you need a radar key please simply press the call point at the entrance to the toilet. For added peace of mind there is an emergency alarm inside the toilet, should you need it.