Top 5 books to bury your nose into this month
When it comes to books, there's nothing better than discovering one that you can't put down. We've rounded up a list of must-buys for this month. There's something for everyone - whether you're packing for a holiday, looking for an inspirational cookbook or just something to flick through in the evening.
For thrill seekers…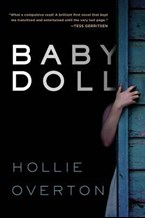 For those who enjy a gripping phsycological thriller, Baby Doll by Hollie Overton, keeps you entertained until the very last page. Held captive for eight years, Lily has grown from a teenager to an adult in a small basement prison. Her daughter has been a captive her whole life. But one day their captor leaves the deadbolt unlocked. As the book unfolds we see what happens to her twin sister, to her mother, to her daughter and to her captor.
 For romantics…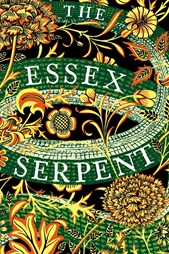 At its core, The Essex Serpent by Sarah Perry, is a beautifully romantic story. Set in Victorian London and an Essex village in the 1890's, The Essex Serpent is enlivened by the debates on scientific and medical discovery which defined the era, the novel follows two extraordinary people who fall for each other, but not in the usual way. This page-turner is bound to melt hearts on poolsides this summer.
 For children…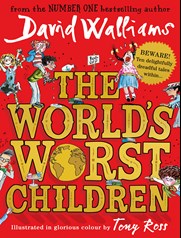 David Walliams latest children's book is a delight for adults as well as children. The World's Worst Children tells 10 tales with fantastically dreadful characters. You can meet TV super-fan, Sofia Sofa, so stuck to the sofa that she's turning into one; Dribbling Drew, a boy whose drool gets him into trouble; and Blubbering Bertha, a girl who bawls and tells terrible tales. This book will captivate your child's creative imagination with its bold illustrations.
For cooks…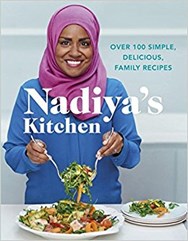 A refreshing new cookbook on the shelves is Nadiya's Kitchen. Having fallen in love with Nadiya and her impressive bakes on 2015's Great British Bake Off, readers can now discover all her favourite recipes. Nadiya offers innovative twists on traditional classics and failsafe recipes for many staple meals and bakes. The recipes in this book are quick to make, adaptable for all the family and, most importantly, they're delicious! 
For something that gets you thinking…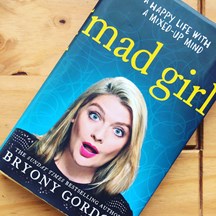 The essential real-life book this spring is the biography of Bryony Gordon, a Telegraph columnist and author. Mad Girl is a shocking, funny, unpredictable and heart-wrenching celebration of life with mental illness. Bryony Gordon has OCD. It's the voice in her head that keeps telling her that her world is about to come crashing down. Writing with warmth and dark humour, Bryony explores her relationship with her OCD and depression as only she can.