Make sure your skin is summer ready
We all dream of flawless summer skin, but with irritating air-con, high temperatures and oil build-up, the reality can be skin that's far from perfect. Our solution? A summer-savvy skin care routine to target oil and imperfections. Add these seven summer beauty essentials to your packing list for flawless holiday skin.
Scrub up
Your body sheds skin cells at an amazing rate every day, making your skin look dull and dry. A gentle exfoliator delicately buffs away dead skin cells, leaving you with a beautifully radiant complexion. It also helps to even out visible discoloration and reduce the size of your pores. Grab this Original Source mint body scrub from Boots for £1.95 and feel the tingle of revitalised skin.

 Protect for perfection
Not only does suncream protect your skin from burning, it's one of the best anti-ageing products around. The Elizabeth Arden 8 hour Cream – Sun Defence stick (£15.00 from Boots) is perfect for the face. Avoid clogging your pores with this light weight sun cream and target sensitive, over-exposed areas such as lips, nose, earlobes and even scars to help shield from the burning and ageing effects.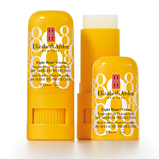 Keep things light
Summer is the perfect time to be make-up free as the sun gives your skin that extra bit of colour. Heavy make-up will crease in warmer temperatures, so less is more if you want to cover up. Simply using a tinted moisturiser and a concealer where you need it and it will give you a natural glow. Try this Olay Skin Perfecting tinted moisturiser, £4.99 from Boots, with SPF to avoid patchy skin and protect your lips too with an SPF lip balm. 

Hydrate
When you're basking in glorious sunshine, keeping cool and hydrated is really important. Drinking water will stop dehydration and it has so many amazing benefits for your skin and your hair. Stay hydrated by carrying this water bottle, £6.99 from New Look. It even has a diffuser so you can flavour your water with lemon or cucumber.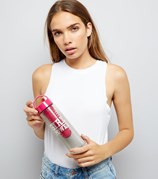 Moisturise, Moisturise, Moisturise
Warm weather calls for a light moisturiser – you don't want a heavy lotion to make your skin break out. Keep oily skin at bay with a lightweight, non-greasy moisturiser like this Palmers coconut oil lotion, £2.79 from Boots. Coconut oil is great for deep moisturising to retain the skin's essential moisture and keep skin soft.
Give your skin a summer glow
If you're planning a staycation and the unpredictable British weather lets you down, you can easily add a subtle summer dew to the skin with a gradual tanning moisturiser. It's fool proof and much safer than a sun bed. We recommend this Garnier Summer Body moisturiser, £2.59 from Superdrug, it nourishes the skin whilst giving you a sun-kissed glow.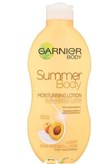 Don't forget your feet
It's sandal season! Don't forget to give your feet a little bit of TLC with an at-home pedicure. Scrub off the dead dry skin with this in-shower Peppermint and plum foot scrub, £4.99 from Superdrug, to reveal smooth summer feet, ready for any type of footwear. Don't forget to protect them with suncream too! Check out our summer footwear blog for the must-have shoes that will see you through summer.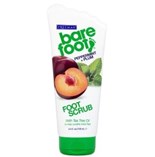 So, if your skin needs revitalising and this has inspired you to start a new skincare regime, why not pop into your local Marlowes where you'll find more products and ideas.