Join CoppaFeel on Monday 16th of October
Support Breast Cancer Awareness Month by getting to know your own body. It could save your life!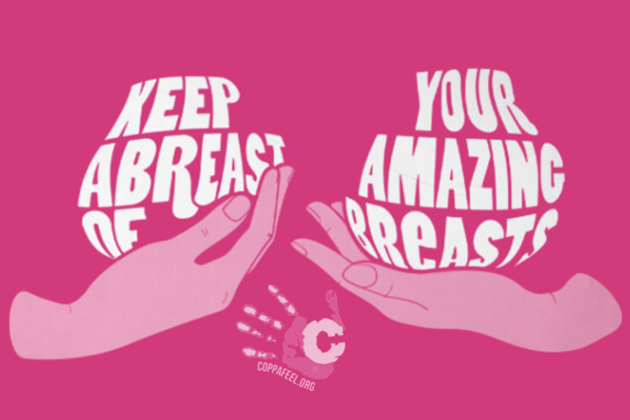 CoppaFeel is a charity that aims at reaching the younger generation to raise awareness of the importance of regular breast checking. Their mission is to encourage, educate and empower women from a young age.
They have launched a new campaign to encourage you to get to know your body - The Chest Checklist, a fun body-positive way to promote regular chest checking. Find out more on their website 
To find out more, or if you have any queries or worries, come along to The Marlowes (outside JD sports) on Monday 16th  October where CoppaFeel will be based for the day.