Disabled Facilities
Disabled toilets
Disabled toilets are located on the first floor at the north end of the Centre, and in Centre Court at mall level.  The Centre Court disabled toilet requires a RADAR key, should you need a radar key please simply press the call point at the entrance to the toilet.
For added peace of mind there is an emergency alarm inside the toilet, should you need it.
The Marlowes has over 100 stores on one level for easy access, with lift accessibility.
Shopmobility
You'll find Shopmobility on level A of the Marlowes Car park, accessible via the first entrance only.  Here you can hire automatic wheelchairs, manual wheelchairs or powered scooters. Opening times are Monday to Saturday from 9.30am - 5.00pm. Please note Shopmobility will be closed Christmas Day, Boxing Day, 27th December, New Years Day and 2nd January and close at 3pm on Christmas eve and New Years eve. 
Fees
Manual: £1.20 (Blue Badge holders), £1.44
Battery operated: £1.50 (Blue Badge holders), £1.80 
To pre-book or for more information and directions, please call Shopmobility on 01442 259259.
---
Toilets
We want you to shop in comfort. That's why at The Marlowes we pride ourselves on the accessibility and high standards of our Freshen Up toilet facilities. Please be aware that our toilets located on mall level at centre court are closed for refurbishment. Alternative toilets can be found on Level T accessible by the North mall lifts.
Baby Fresh
It's no fun for little ones (or you) when they are uncomfortable.  At The Marlowes we have two Parent and Baby rooms located in centre court and on level T. Please be aware our baby change facilities in centre court are currently closed for refurbishment. 
---
WiFi & Devices
WiFi
Free WiFi is available for shoppers at The Marlowes. To access the service, check that WiFi is enabled on your device and select 'BTOpenzone- Marlowes' from the list of available networks. Open your internet browser and BT landing page should appear. If it is your first time using network follow the simple one-time registration process. Once registered you will only need to enter your email address to enjoy free WiFi every time you shop.
Mobile device charging
Mobile Phone Charging Never be caught without battery again with the Marlowes free mobile phone charging unit. Located next to Wilko in south court, the charging unit allows you to charge your mobile phone or small device for free for up to 30 minutes.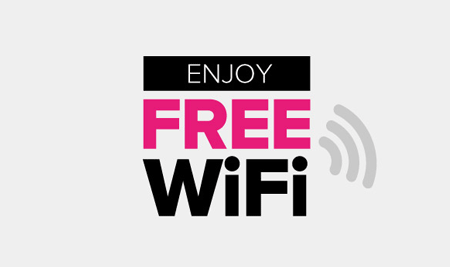 ---
---