Walking attrite – keep warm during your lockdown walks
Going out walking is now the new normal, but we want to make sure you're still keeping stylish yet warm when heading outside in the cold weather.
As we continue to remain in the third national lockdown, many of us have been hitting the outdoors for some brisk walks. But as temperatures continue to plummet – it's now time to invest in some essential gear to keep us toasty.
We've picked out everything you need before stepping outside. From cosy padded jackets and comfortable boots to thermal leggings and bobble hats.
Prices correct as on 21st January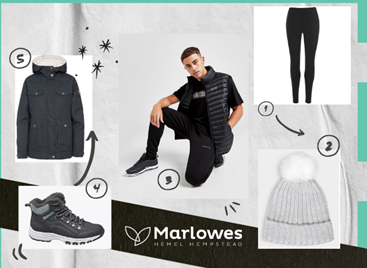 Thermal
It's important to layer up during the colder months. We'd suggest wearing a thermal vest and leggings to keep the cold out.
Men's
We've picked out this simple base layer from Sports Direct.
Available in black, navy, charcoal, white and blue. It's also an absolute bargain with 2 for just £13!

Women's
Ladies keep your legs warm whilst staying stylish in a simple pair of thermal leggings.
Pick yours up from Sports Direct for £10 or buy 2 for £16!

Men's
We love this Under Armour Rival Full Zip Fleece from JD Sports. This easy to wear zip hoodie provides a fresh look and is made from a soft cotton fleece. Gets all the ticks from us.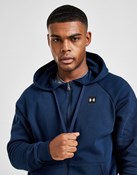 (JD Sports £50.00)  
Add an extra layer of warmth with this half-zip jumper from Marks and Spencer. Spun from pure lambswool for an ultra-soft feel. Available in Indigo, Slate, Burgundy and Dark Green.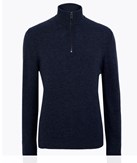 (Marks and Spencer £39.50)
Women's
This coral seam jumper from New Look will be your new fave - keeping you snug as a bug on your winter walks. Offering high neckline, long sleeves and soft ribbed knit!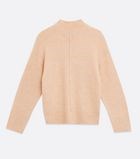 New Look (£14.99)
The North Face Tape ¼ Zip Crop Hoodie
This cropped hoodie from The North Face offers oodles of style plus warmth with a drawcord hood for keeping the heat in.
JD Sports (£70.00)  
For those extra chilly days, we'd suggest investing in a Gilet!
Simply upgrade your layer game with this men's Maiden Gilet from Nicce available from JD Sports.
Now £45
Thermowarmth Quilted Puffer Gilet
Stay warm without the weight with the clever Thermowarmth wadding of this gilet from Marks and Spencer.
Fabric also features water-repellent technology to help you stay dry.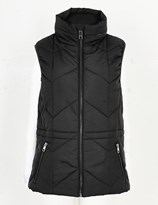 Coats
This Devoted women's hooded jacket is expertly woven from a windproof and breathable material with 3000mm of waterproof protection.
What's even better, you can save a whopping £100 in the Trespass sale! £59.99.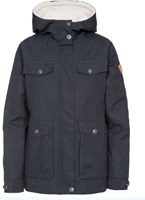 We've also picked out this Men's waterproof padded jacket from Trespass.
Again, in the sale for £70.99 this jacket offers padded comfort with waterproof and windproof technology!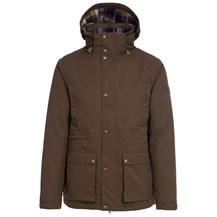 Footwear
It's important to wear comfortable shoes when walking, that's why we've picked out this pair of grey Bench ladies' warm lined hiker shoes from Deichmann.
The tough upper keeps feet warm and dry, whilst the grooved detailing of the sole is excellent for grip!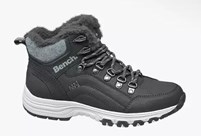 £31.99
Men's
Handle any rough terrain with ease with these Landrover hiker trainers from Deichmann. Perfect for light hiking and country walks with a chunky sole designed for comfort and practicality.
£29.99
Hats
Give your winter looks a stylish finish with this knitted hat from Yours. We love the faux fur pom pom.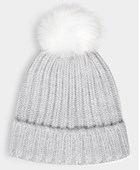 We love this Peaky Blinders inspired baker boy hat from Marks and Spencer. Add a dash of tradition to your outfit and keep your head warm at the same time with clever Thermowarmth technology.
Get yours from Marks and Spencer for just £12.25