Class of 2021 - Year 11 and 13
If you have a child leaving school this year, we want to hear from you!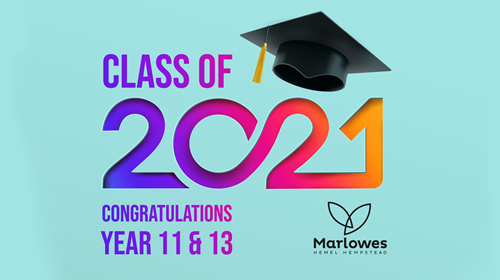 With end of year celebrations cancelled and exam dates changing, many children in years 11 and 13 are having their last day at school in the coming weeks.
We want to celebrate them here at The Marlowes with our Class of 2021 video!
The name and school appears in a list, not under your child's photo. You can also message us a photo and information.
To enter simply 
Upload the picture of your child, their name and school onto our social media channels: 
Please only send us a photo that you have permission to use.