Stay at home and create with HYOC
Join Herts Year of Culture for a range of fun challenges to complete while staying at home.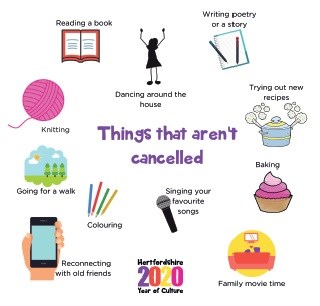 64 Million Artists 
#CreateToConnect is two weeks of creative challenges to promote conversation, connection and creative activity in an extraordinary time of remote working and self isolation. A creative challenge is a playful prompt to inspire accessible creative action - for children, older people and everybody in between!
Find out how  you can get involved here