Give your bedroom a spring make-over with our top bedding picks
By the age of 80 we have spent 26 years of our lives asleep, according to The Organisation for Economic Co-operation and Development and the vast majority of that will have been in our beds. Whether it's a four poster show piece or a bed that regularly sleeps the whole family, our beds are a sanctuary. This March is National Bed Month and here we take a look at some of the best bedding collections for the season.
Add some colour and print
Add some spring vibrancy into your room with this stunning Floral Geometrical Print Bedding set from M&S for £39.59-£69.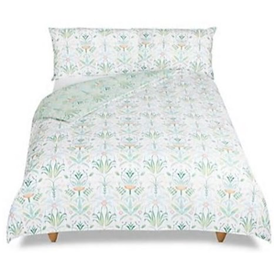 Keeping it simple
This gorgeous crisp Waffle Striped Bedding set from Marks and Spencer may be understated but the soft cotton will make your bed a comfortable, cosy haven and will add a fresh feel to your bedroom. Prices range from £49.50-£79.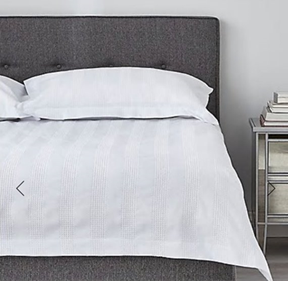 Throw a cushion on
Your bed doesn't need to be just sheets and pillows, it can be brought to life with some bold cushions. This triangle jacquard cushion from M&S for £15 will be a great addition to your bed.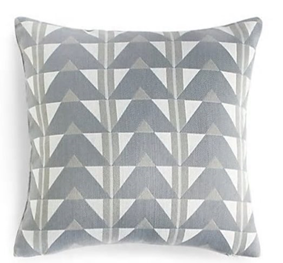 Throws are another great way of adding texture and colour to your bedroom. Try this fun pom pom knitted one from M&S for £69, which can bring plain sheets to life.
For the little ones
Bed time can be a chore with little ones but with this fun bedding from M&S for £29.50, your kids will be excited to hop under the sheets at night. Whether you are shopping for your little boy or girl, M&S has a great selection of kids bedding. Try this printed Cars Bedding Set from £29.50 - £39.50 or this Peppa Pig set for £29.50.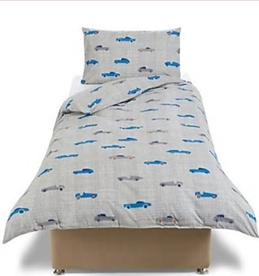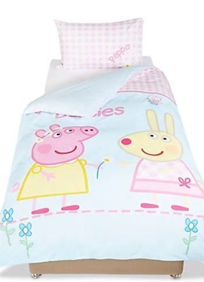 So, whether you like to spring out of bed early or spend lazy mornings reading under the covers, a new set of bedding is a spring essential. Pop into Marlowes for some inspiration this National Bed Month.