Go Yellow for DENS
We are supporting Go Yellow for DENS Week from Monday 21st - Sunday 27th June. They are our Charity of the Year, and we are a Business Partner for them.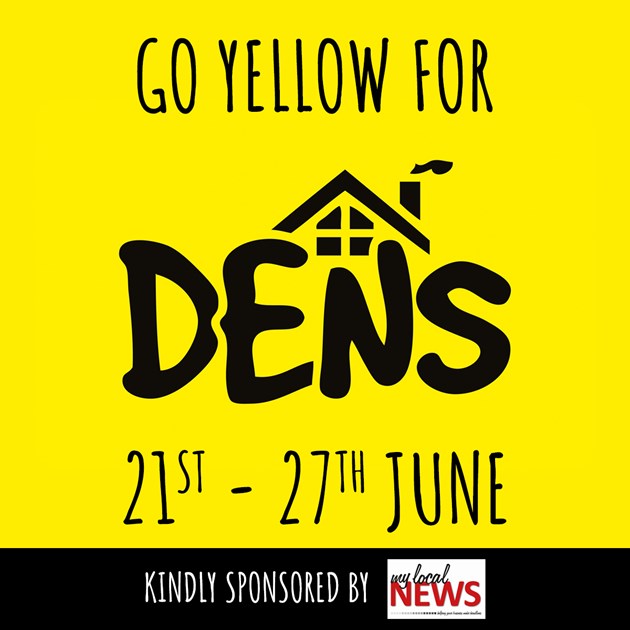 It's easy to join in the fun whilst raising funds for an amazing local charity, doing so much good work in the Hemel community.
Pick a day that week and donate towards Go Yellow - suggested donation £1 per person.
Here are a few ideas to help get you started:
• Wear something yellow – a t-shirt, hairband, socks or even gloves
• Paint your nails or face yellow
• Decorate your home, office or classroom yellow
• Paint a yellow picture, then send us your photos on social media @DENSinDacorum
• Bake (or eat) yellow food – cakes, popcorn or a banana
• Choose your own idea – during DENS Go Yellow week, anything goes!
Every penny raised from Go Yellow will count towards families and individuals across Dacorum facing homelessness, poverty and social exclusion to take the next positive step in their lives.
Join the Marlowes and be part of Go Yellow week! 
To find out more about this fantastic charity, listen to Marlowes Talk, our new podcast - the first episode is all about DENS. Listen here.