Lockdown Art Celebration with HYOC2020
Together with Dacorum Borough Council and Herts Year of Culture we are celebrating some of the fantastic art work that has taken place throughout lockdown.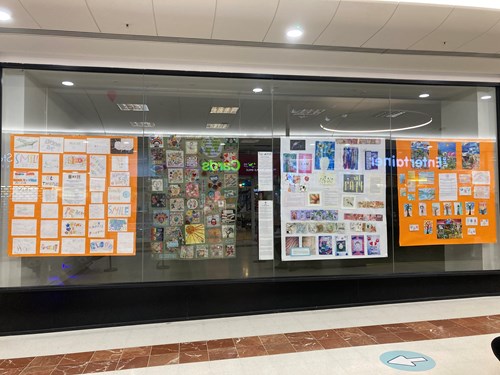 The exhibition is the idea of Hemel Hempstead artist, curator and Mindfulness Coach, Anna Schofield from Anna's Funky Art, who currently runs wellbeing arts projects and workshops in Dacorum, Three Rivers and across Hertfordshire.  During the lockdown period Anna has been successfully been running Zoom workshops from her home in Dacorum and arts on prescription courses online for Three Rivers Council, adapting quickly to new technology to support the mental wellbeing of people in the area through the arts. She has also been delivering classes to the BBO Strive group from the South Hill Centre in Hemel Hempstead.
"I hope that the exhibition will not only showcase the wonderful work everyone has been doing during lockdown but also promote and celebrate the vital part creativity has played during the pandemic and how it can contribute and support mental health and wellbeing at times like this" said Anna.
The Lockdown Art Exhibition will display artwork from the BBO Strive group, the 'Be Creative' arts on prescription group from Three Rivers, a Lockdown Isolation Blanket created by the ASCEND group in South Oxhey, as well as positive messages and drawings created by pupils from Hammond Academy Primary School in Hemel Hempstead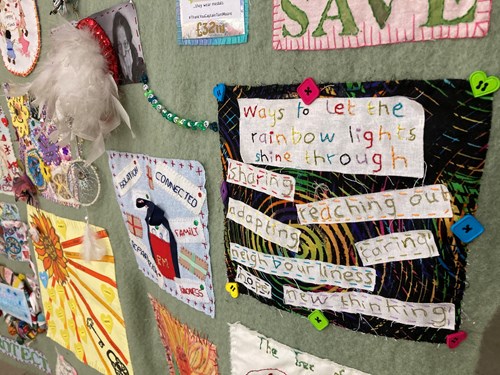 .
One BBO Strive participant said "I've always liked art but I've never used watercolour before. It's really nice and I've found it relaxing. It's taken a lot of stress away, even for a few hours. The art class is a nice focus on a Friday! It's been a good way to connect with other people during lockdown and I've built up some Zoom friendships. You're not just doing art, you're chatting away."
The artwork will be displayed in the windows of the shop unit until the end of August. To find out more about HYOC2020 and local arts and cultural activities visit: www.dacorum.gov.uk/HYOC2020  or Facebook @ActiveDacorum.